I've been collecting and asking for IDS! scans and stuff, sorry If I was dense! lol
By the way some kind people scanned and ripped their goods and I made like a "Virtual Museum" which It's not big deal..
Many of us couldn't go to that IDS! 10th Anniversary Exhibition, (also we aren't members lol) But at least you can see a part of goods that Maaya released for her members, such as newsletters, calendars, DVD Letters (once a year, as a Christmas present)
If any of you is an IDS! Member and has an item that can be scanned or ripped would be great if you can send it to me, I can add it to the "museum" (If you want, of course)
This is a small promo I made days ago on Twitter: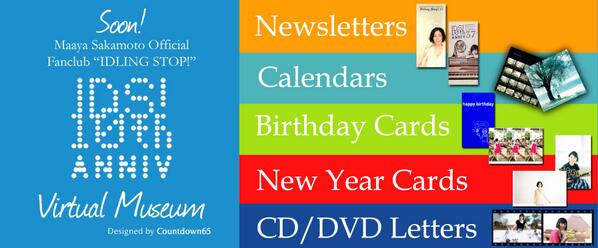 Here's the link to see it:
Virtual Museum
I hope you like it!
Send me a PM for more information...